Current Event
View Larger Flier - here
Inspirational Thought


"When peace, like a river, attendeth my way,
When sorrows like sea billows roll;
Whatever my lot, Thou has taught me to say,
It is well, it is well, with my soul."
Featured Song

"But now ye also put off all these; anger, wrath, malice, blasphemy, filthy communication out of your mouth. Lie not one to another, seeing that ye have put off the old man with his deeds; And have put on the new man, which is renewed in knowledge after the image of him that created him:" – Colossians 3:8-10 (KJV)

God has called to a noble place, a place where we put off the former things of our old lives and take on fully living a life of love. We cannot afford to go back to those former ways. Yes we will slip up but we should never be in a constant state of our former lives. Things we use to do we should do them no more. Instead we should live the way God wants us to, constantly aiming for higher grounds. Let's make it our aim, that We Won't Go Back!

View our collection of Top Gospel Videos
Quotations
"God never made a promise that was too good to be true."
— Dwight L. Moody, 19th-century U.S. evangelist.


Promises Don't Dine, Lesson Six, Cornerstone Connections Bible Study Guide, Third Quarter 2011.



"All I have seen teaches me to trust the Creator for all I have not seen."
— Ralph Waldo Emerson, 19th-century U.S. poet.


Source: Behind the Walls, Lesson Seven, Cornerstone Connections Bible Study Guide, Third Quarter 2011.



"Sin is not hurtful because it is forbidden, but it is forbidden because it is hurtful."
—Benjamin Franklin, 18th-century U.S. statesman, scientist, philosopher, printer, writer, and inventor.


Source: First Things First, Lesson Eight, Cornerstone Connections Bible Study Guide, Third Quarter 2011.



"Nothing is greater, or more fearful sacrilege than to prostitute the great name of God to the petulancy of an idle tongue."
—Jeremy Taylor, 17th-century English clergyman


Source: The Curse of Profanity, Lesson Nine, Real Time Faith Bible Study Guide, Third Quarter 2011.
Revival & Reformation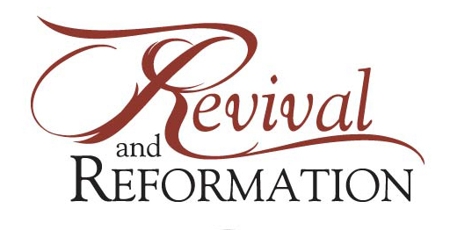 "If My people who are called by My name will humble themselves, and pray and seek My face, and turn from their wicked ways, then I will hear from heaven, and will forgive their sin and heal their land. "
- 2 Chronicles 7:14 nkjv

"A revival of true godliness among us is the greatest and most urgent of all our needs. To seek this should be our first work... A revival need be expected only in answer to prayer."
- Selected Messages Book 1 (1958), page 121


Revival & Reformation is an initiative of the World Church to lead the members (and non-members) to an even closer relationship with Jesus. Check out the Revival & Reformation website at http://www.revivalandreformation.org/ for devotional and other resources.
End It Now

In an attempt to raise awareness and advocate for an end to violence against women and girls around the world, Seventh-Day Adventist have created a website, enditnow.org. From the website persons are asked to sign a petition endorsing the campaign to end violence against women.

The initiative is joint effort of



ADRA - Adventist Development and Relief Agency