Current Event
Inspirational Thought
Jefferson Bethke once again inspires us to be better Christians with his video about staying faithful to Jesus and avoiding counterfeit gods. This is such a great message, you need to see it
Featured Song


"And we know that all things work together for good to them that love God, to them who are the called according to [his] purpose." Romans 8:28 -KJV
God is truly an awesome God. There is none like Him and there will never be any to ever come who is able to stand in His place of filled the shoe He walks in. Whatever He says He'll do. He promises never to leave us nor forsake us and after looking back over our lives so many times we can proudly say He was there. He was always standing by our side. He is truly an awesome God. He is a God that will move mountains out of our way, just to give us that which is due unto our name. He provides for all his children's. Not just the few but all, and time and time again, we stand and watch as He deliver us out of some serious life treathen situation. He indeed is mighty to save. He is a Holy God that will never fail. One that will never walk out on you when you need Him. He is indeed a Awesome God.

View our collection of Top Gospel Videos
Quotations
"God never made a promise that was too good to be true."
— Dwight L. Moody, 19th-century U.S. evangelist.


Promises Don't Dine, Lesson Six, Cornerstone Connections Bible Study Guide, Third Quarter 2011.



"All I have seen teaches me to trust the Creator for all I have not seen."
— Ralph Waldo Emerson, 19th-century U.S. poet.


Source: Behind the Walls, Lesson Seven, Cornerstone Connections Bible Study Guide, Third Quarter 2011.



"Sin is not hurtful because it is forbidden, but it is forbidden because it is hurtful."
—Benjamin Franklin, 18th-century U.S. statesman, scientist, philosopher, printer, writer, and inventor.


Source: First Things First, Lesson Eight, Cornerstone Connections Bible Study Guide, Third Quarter 2011.



"Nothing is greater, or more fearful sacrilege than to prostitute the great name of God to the petulancy of an idle tongue."
—Jeremy Taylor, 17th-century English clergyman


Source: The Curse of Profanity, Lesson Nine, Real Time Faith Bible Study Guide, Third Quarter 2011.
Revival & Reformation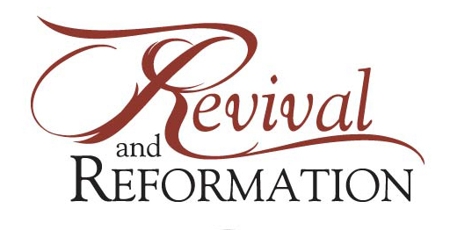 To all He gives the invitation: "Come unto me.... Take my yoke upon you, and learn of me; for I am meek and lowly in heart: and ye shall find rest unto your souls ..." (Matthew 11:28-30).

"If My people who are called by My name will humble themselves, and pray and seek My face, and turn from their wicked ways, then I will hear from heaven, and will forgive their sin and heal their land. "

- 2 Chronicles 7:14 nkjv

"A revival of true godliness among us is the greatest and most urgent of all our needs. To seek this should be our first work... A revival need be expected only in answer to prayer."
- Selected Messages Book 1 (1958), page 121


Revival & Reformation is an initiative of the World Church to lead the members (and non-members) to an even closer relationship with Jesus. Check out the Revival & Reformation website at http://www.revivalandreformation.org/ for devotional and other resources.
End It Now

In an attempt to raise awareness and advocate for an end to violence against women and girls around the world, Seventh-Day Adventist have created a website, enditnow.org. From the website persons are asked to sign a petition endorsing the campaign to end violence against women.

The initiative is joint effort of



ADRA - Adventist Development and Relief Agency