Next Big Event
Communion Service - 3rd Quarter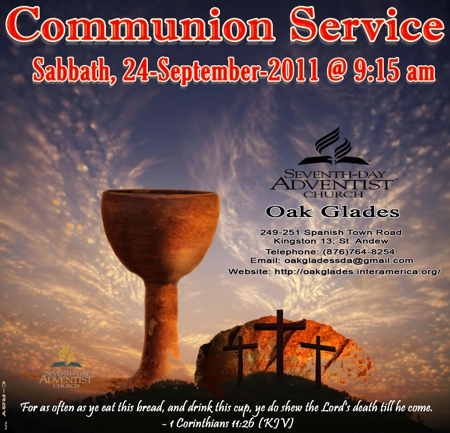 View Larger Flier - here


Start:
Sat, 24-Sep-2011 09:15 AM
End:
Sat, 24-Sep-2011 1:30 PM
The communion service is a special church service that we commemorate the death, burial and resurrection of our Lord and Saviour, Jesus Christ. It is a service for sinners who are in need of a cleansing! At Oak Glades SDA church we will be having our 3rd communion service on Sabbath, 24-September starting at 9:15am. We extend an invitation to you to share in our Communion Service!
To view all our upcoming and past events go to our Calendar of Events.